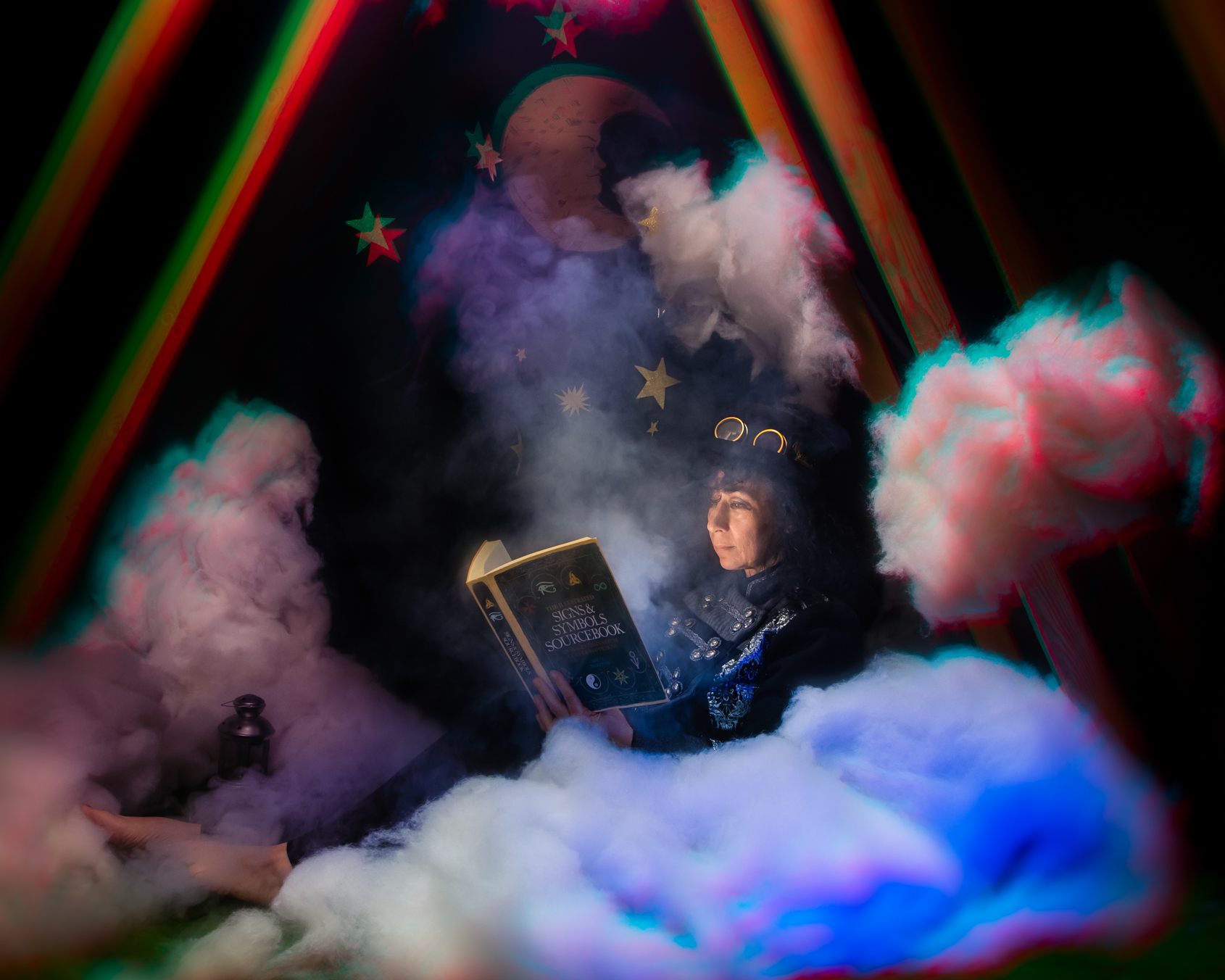 05 May

the final summary of the ARD 415 module projects

My first self-portrait is a kind of map of my life. I have put here dates, events, people important to me, and all the elements that directly influenced my worldview, sensitivity, or aesthetics.

All these elements in the form of paths, roads in different colors form a map. These tiny paths were at the same time a mental journey on the timeline of my life. IT'S HERE AND NOW.

I created a map legend under the portrait.

This map is not complete because there are some events in my life that are very personal and I do not intend to make them public. That is why the face remains clean in this portrait. So let's recognize that there is a record made invisible ink.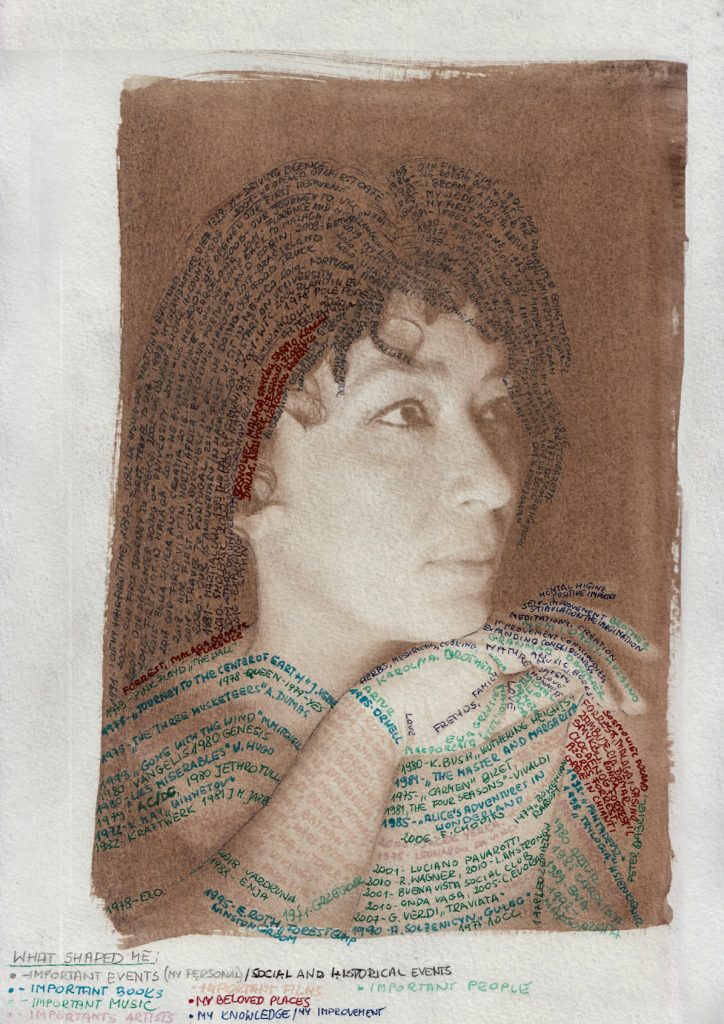 This work was inspired by the work of American artist Paul Sher. Paula Sher is a typographer, author of great and well-known posters and an artist who creates large-format hand-written United States maps describing various aspects of American society life. These works have been exhibited in many significant American galleries.
My second self-portrait is the beginning of work with different colors of light, which I intend to continue in the future.
The inspiration to show yourself in this way was the documentary film from the "Netflix" Platform, which presented the silhouette and work of the Danish artist Olafur Eliasson.
His works and projects in which he uses spatial installations created of glass, mirrors, and various colors of light create colorful worlds on the border between fairy tales and sleep.
In my portraits, to use these two colors of light I was convinced that it would give a great background to create an atmosphere of unreality and strange dreams. The inspiration to use these colors were the films of David Lynch`s "Twin Peaks" and "Blue Velvet", where sleep and unreality scenes are created, among others, by the perfect use of different colors of lights – purple, red or blue.
I also wanted these self portraits to become an introduction to my world of fairy tales and dreams.
My alter ego is a creator. It creates my whole world. I am the creator of my world. I let in this world only what I want it to be there I am a creator, but a wise and enlightened creator.
Through very simple means of expression, I wanted to show creation and wisdom, learning, and enlightenment.
symbols:
The creator of the world lives in the sky, so I sword in the sky, in the clouds and create the moon and stars in the sky
Creator wise and enlightened so he sits and reads a thick, wise book from which the glow of enlightenment emanates
I used Orton`s effect to edit these portraits, which perfectly introduces the atmosphere of dreams and unreality.
the idea for a short documentary about how bread is made results from my inner conviction that creating food for myself and loved ones is a simple and elementary, alchemical need of every person. This should be remembered to people in every possible way and at every opportunity.
Bread is the simplest basic human food in every part of the world. It encloses an alchemical process going through all four elements. There are sets. He was woven into the words of the oldest human prayer. Bread is, therefore, a powerful symbol.
To take up this topic, I was inspired by Michael Pollan's book and movie entitled "Cooked". The author talks about the simplicity of cooking, the alchemical philosophy of the process. The whole is shown through beautiful photos using slow-motion effects. By using macro lenses, the filmmakers open the door to the tiny magical world of micro pollen and particles.