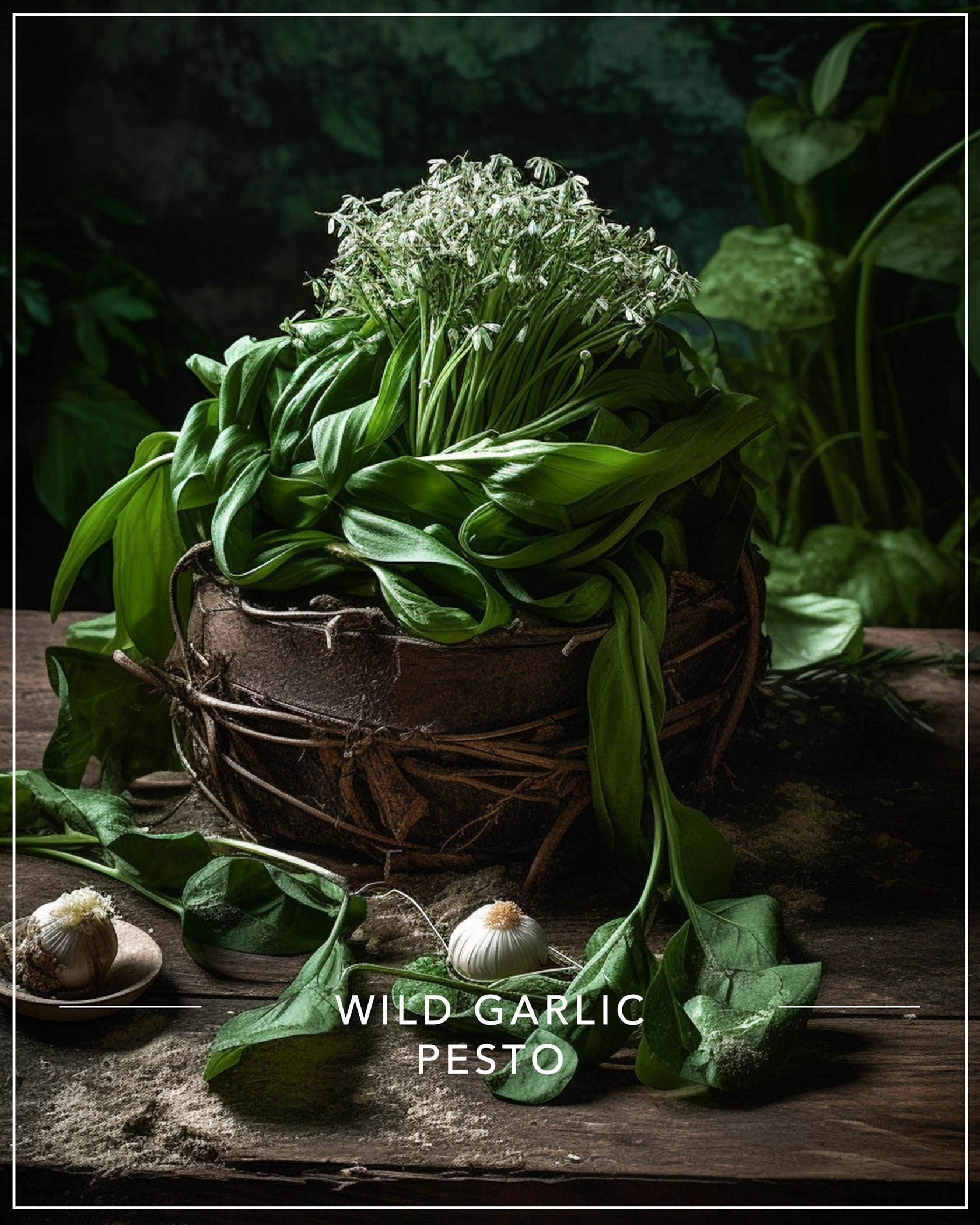 08 May

Edible Wild Flora: An Interdisciplinary Approach to Transforming Dietary Practices

My present project aims to encourage people to break their eating habits and barriers and introduce edible wild plants into their personal diet.

Throughout this semester, my primary focus has been on engaging with various individuals with distinct relationships to food. This includes professional food critics, individuals with dietary restrictions or food selectivity, and those who have altered their dietary habits due to myriad reasons. I have also concentrated on examining academic research and statistical data concerning shifts in dietary practices across diverse demographic groups, delineated by age, culture, health status, and economic standing.

In an educational setting, I conducted a preliminary investigation with a group of students, gauging their receptivity towards tasting unfamiliar yet edible herbs. The intention was to assess their willingness to venture into the unknown, with the knowledge that the herb was a wild plant sourced from my garden.

The theoretical framework for this project is underpinned by a select collection of publications. A central influence are the works of Michael Pollan, an advocate for the transformation of dietary habits and lifestyles, and life work of dr. Łukasz Łuczaj.
Pollan's book "Cooked" provides a pragmatic basis for my project, and dr. Łuczaj work of edible wild herbs is a crucial influence on my current knowledge.
Additionally, illustrated textbooks on wild plants contribute to the substantive backbone of the initiative.

Artistic inspiration for the project was derived from the SATOYAMA initiative by Japanese chef Yoshiro Narisawa, who endorses local organic cuisine. His respectful, loving presentation of dishes, captured through the lens of Brazilian photographer Sergio Coimbra, serves as a guiding beacon for my endeavour.

I have designed an academic poster to advocate for the main theme of my project, alongside preliminary designs of plant inspiration cards. These cards feature easily identifiable plants that can't be mistaken for other flora. The objective is to stimulate interest in individuals unaccustomed to consuming wild plants.

Building upon Pollan's premise, even this modest initial step could potentially instil a sense of regained control over personal dietary choices, liberating individuals from the influence of large food corporations.

In addition to the aforementioned methodologies, a significant artistic component of this project involves the development of a card game. This interactive medium is designed not only to entertain but to educate and influence dietary practices. Each card in the set offers detailed information about a specific wild plant, alongside a recipe incorporating the featured flora. The overarching goal of the game is to foster an appreciation for wild, healthy eating habits, simultaneously imparting valuable knowledge about edible wild plants and their usage in daily cooking. The process of learning becomes not a chore but an enjoyable pastime, subtly encouraging players to adopt healthier, more sustainable dietary habits.

As the project continues to evolve, the blend of artistic creativity and academic research creates a unique platform to influence and transform dietary practices. Through such interdisciplinary and creative strategies, the objective is to prompt a shift in dietary habits that are beneficial for both individual health and the environment.

In summary, my research thus far leads to the conclusion that alterations in dietary habits can only be brought about by a convergence of multiple factors. These encompass travel (whether for tourism, knowledge, or economic emigration), intercultural marriages (resulting in religious or cultural assimilation), openness to novelty, health concerns (the realisation that dietary changes could significantly enhance health or avert surgical interventions), and economic fluctuations.

Bibliography:

1. Pollan, Michael. "Cooked: A Natural History of Transformation." Penguin, 2013.

2. Narisawa, Yoshihiro, and Sergio Coimbra. "Satoyama." 2016.

3. Łuczaj, Łukasz. "Wild Edible Plants: Cultural Heritage and Polish Legislation." Chrońmy Przyrodę Ojczystą, vol. 64, no. 3, 2008, pp. 23-35.

4. Dewey, John. "Art as Experience." Perigee Books, 2005.

5. Bourdieu, Pierre. "Distinction: A Social Critique of the Judgement of Taste." Harvard University Press, 1984.

6. Shusterman, Richard. "Body Consciousness: A Philosophy of Mindfulness and Somaesthetics." Cambridge University Press, 2008.