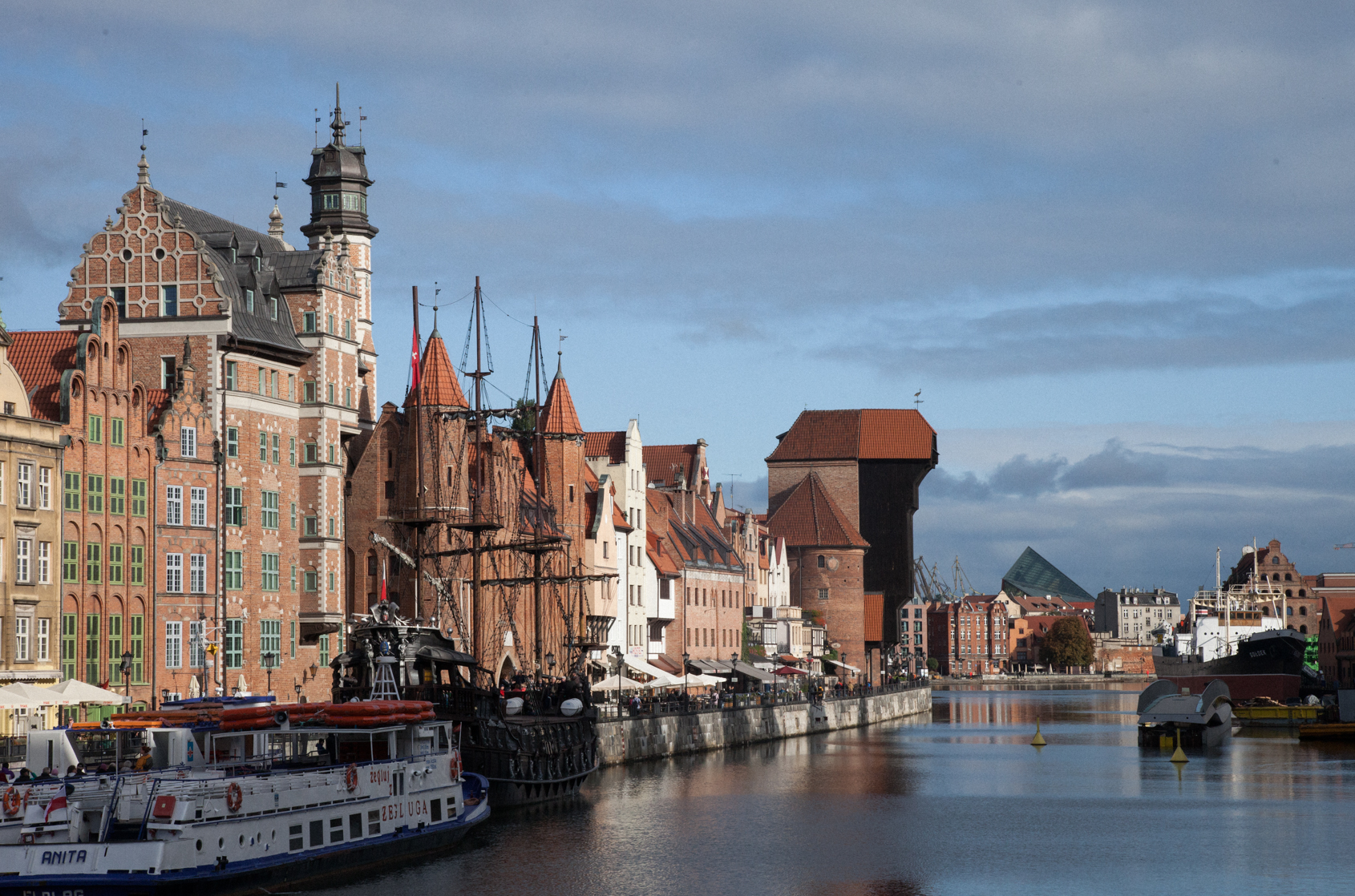 14 Oct

October in poland

At the beginning of October we were in Poland in Gdansk. this beautiful city offers lots of interesting places to visit.

Gdańsk is one of the oldest cities in Poland. Founded by the Polish ruler Mieszko I in the 10th century, the city was for a long time part of Piast state either directly or as a. In 1308 the city became part of theMonastic State of the Teutonic Knights until 1454. It became part of Poland again, although with increasing autonomy. A vital naval city for Polish grain trade it attracted people from all over the European continent. The city was taken over by Prussia during the Second Partition of Poland in 1793 and subsequently lost its importance as a trading port. Briefly becoming a free city during Napoleonic wars, it was again Prussian after Napoleon's defeat, and later became part of the newly created German Empire.

After World War I the Free City of Danzig was created, a city-state under the supervision of the League of Nations. The German attack on the Polish military depot at Westerplatte marks the start of World War II and the city was annexed by Nazi Germany in 1939.The local Polish, Jewish and Kashubian minorities were persecuted and murdered in the Holocaust. After World War II the city became part of Poland and the city's German inhabitants, that had constituted the majority of the city's mixed population before the war, either fled or was expelled to Germany. During post-1945 era, the city was rebuilt from war damage, and vast shipyards were constructed. The center of Solidarity strikes in the 1980s, after abolishment of communism in 1989 its population faced poverty and large unemployment with most of the ship building industry closed down.