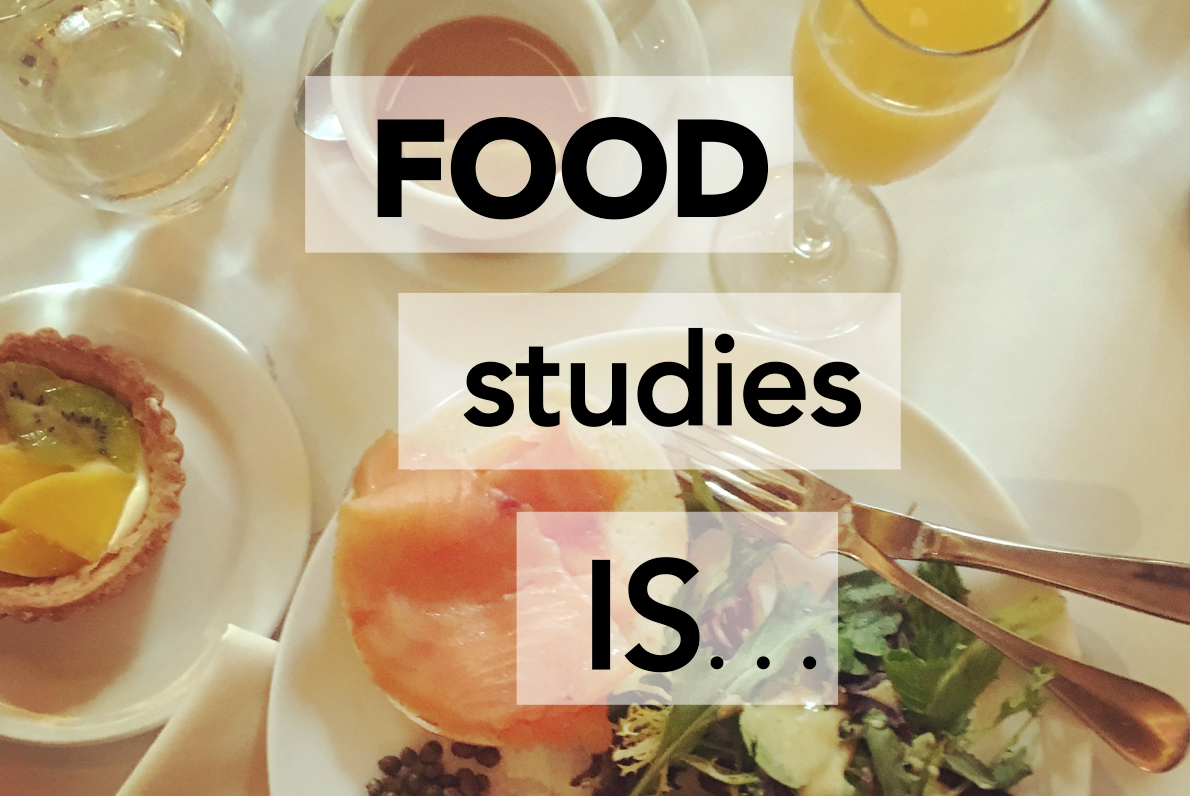 10 Feb

ART723-FOOD STUDIES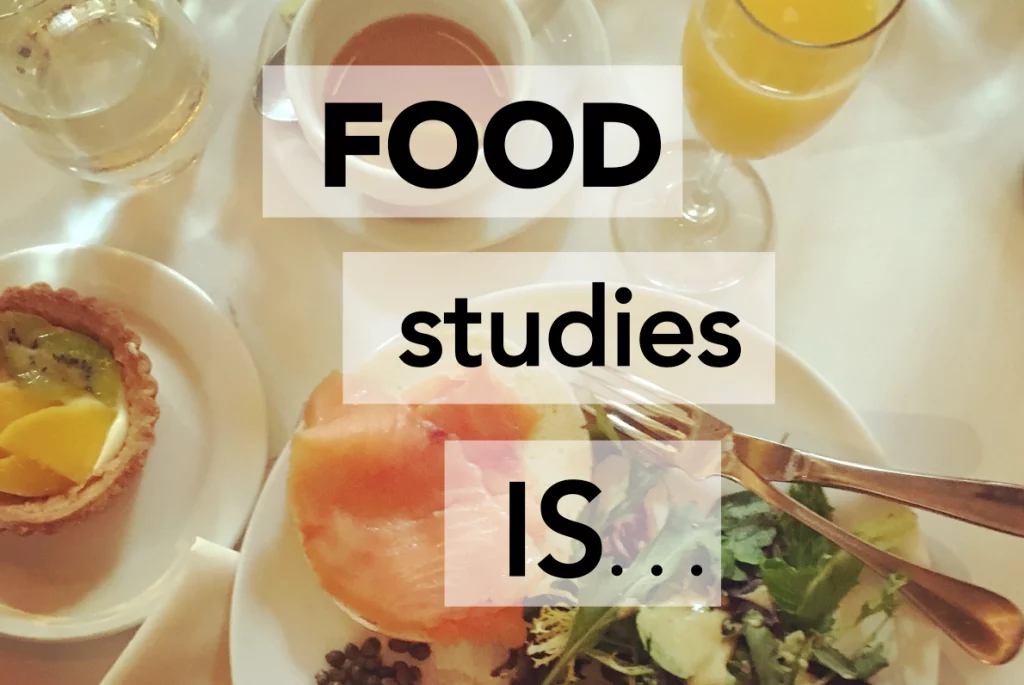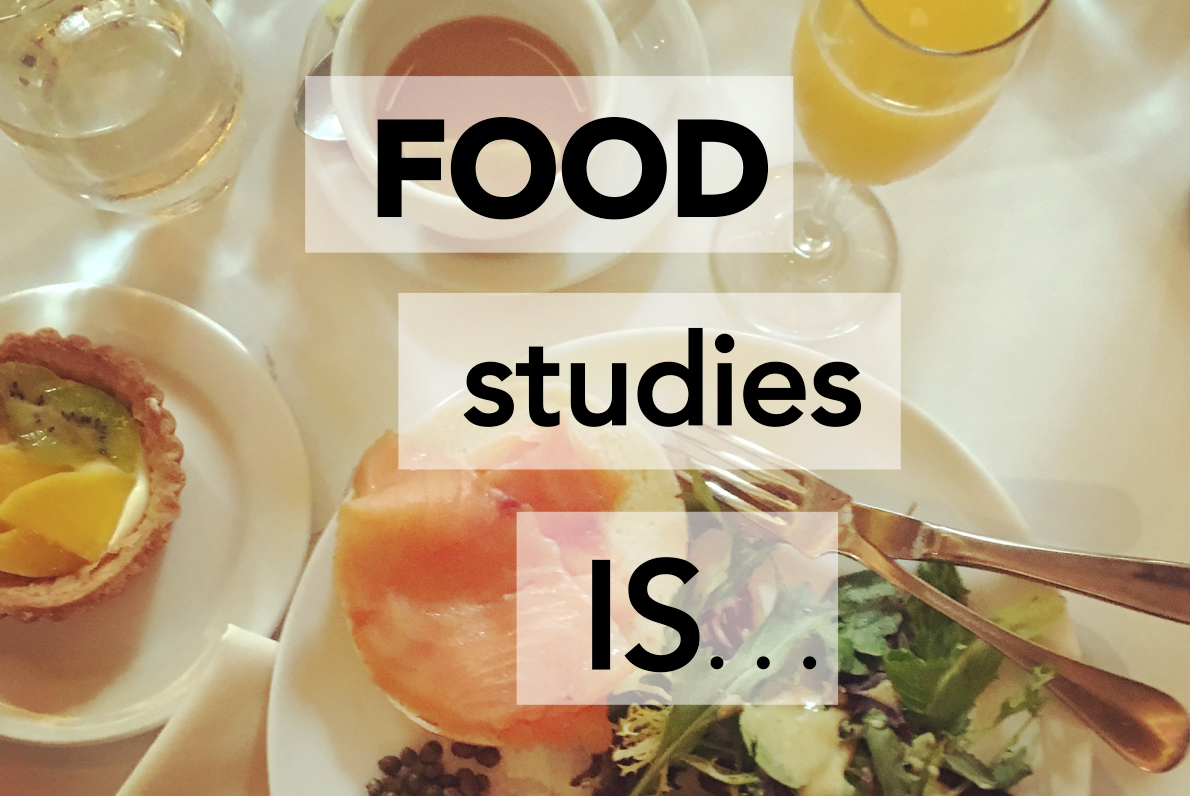 Food research is the critical study of food and its contexts in science, art, history, society, and other fields. It differs from other fields of study related to food, such as nutrition, agriculture, gastronomy, and culinary arts, because it goes beyond the consumption, production, and aesthetic appreciation of food and seeks to illuminate food as it relates to a huge number of academic majors. It is therefore a field that engages and attracts philosophers, historians, scientists, literary scholars, sociologists, art historians, anthropologists, and others.
It is an interdisciplinary and growing field, and as such, there is a significant intersection of academic and popular work. Practitioners refer to best-selling authors such as journalist Michael Pollan, as well as academics such as historian Warren Belasco and anthropologist Sidney Mintz. While this makes the discipline a bit volatile, it also makes it interesting and engaging. Journalist Paul Levy, for example, noted that "Food research is so much in its infancy that it would be foolish to try to define or limit it in any way, because the topic, discipline, or method you exclude today may be tomorrow's big thing."
The qualitative questions we grapple with include: What impact does food have on the environment? What is the ethics of eating? How does food contribute to oppressive systems? How is food a symbolic marker of identity? At the same time, practitioners can ask seemingly basic questions that are fundamental to human existence. Who decides what we eat and why? How is a food traditionally prepared and where is the line between authentic culinary heritage and invented traditions? How is food integrated into classrooms? There are also questions about the spatialization of food routes and their relationship to the place. This led to the development of the concept of "foodscape" – introduced in the early 1990s – and the related practice of foodscape mapping. The discussion of these questions has intensified as a result of public concern over issues that have arisen from the emergence of a wide range of new food technologies over the last century, from chemical fertilizers to GMOs. Food researchers approach these questions by first understanding the scientific, economic, and philosophical issues involved.
One branch of this community organized itself as the Food and Social Research Association. This group hosts an annual conference (along with the Society for Agriculture, Food and Human Values); publishes the interdisciplinary journal Food, Culture, and Society; and maintains an email list with over a thousand members for food-related discussions. ASFS maintains a list of institutions awarding degrees related to food science.
Several schools have programs in this field, including Julia Child and Jacques Pepin founded Boston University's Gastronomy Masters program and the New York University program in Nutrition, Food Research, and Public Health. The Department of Anthropology at Indiana University recently began focusing on food research within its program, leading to a Ph.D. in Anthropology, while The New School is developing an undergraduate program in Food Science. Prof. Fabio Parasecoli is the Food Studies Coordinator at the New School in New York.
Indiana University began offering a Ph.D. in Food Anthropology in 2005 and a BA in Food Anthropology in 2007, which was quickly followed by IU's Department of Geography, which now also offers a Master's and Ph.D. in Food Systems. In 2016, IU's Collins Living-Learning Center began offering a Bachelor's Certificate in Food and Sustainability. At the same time, the University established the IU Food Institute, which houses the growing interdisciplinary research group Food Studies, chaired by prof. Peter Todd and Richard Wilk.
Syracuse University offers a Bachelor of Science or Secondary in Food Science at the undergraduate level and a Master's or Certificate of Advance Study (CAS) at the graduate level. From a political economy-driven systems perspective, food research at Syracuse University is a fully self-contained program with dedicated faculty, a dynamic and dedicated student body, a physical home – including extensive teaching kitchens, community partners including farms, food enterprises, government agencies, and organizations non-profit, on-campus supplementary programs, and a growing list of professional contacts across the country. [3Chatham University Master of Arts in Food Studies. The Masters of Arts in Food Studies emphasizes a holistic approach to food systems, from agriculture and food production to cuisine and consumption, providing an intellectual and practical experience from farm to fork. Prof. Alice Julier is the Food Research Coordinator at Chatham University. The University of Oregon in Eugene, USA, recently launched a graduate specialization in food science and is aiming to launch an undergraduate program in 2014.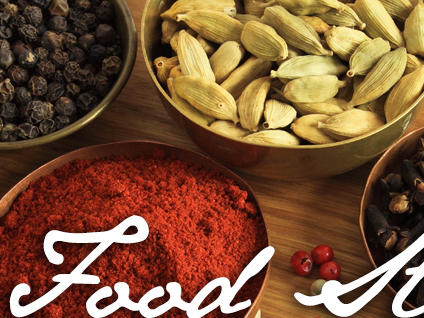 The University of the Pacific in San Francisco has the only Master of Arts in Food Studies program on the West Coast. It is multidisciplinary and the curriculum covers food history, food writing, food production, food scarcity and justice, and food industry management and business. In addition to graduate seminars, the department conducts field visits to area restaurants, farms, and food processing plants. Food historian and program director Ken Albala is the author or editor of 23 scientific and popular books on food. He writes, "Our goal is to engage students in the dynamics that is the Bay Area's food and farming scene while networking with leaders across the food system."
In Italy, the American University of Rome offers a US-accredited 15-month Master's Degree in Food Science with a strong international dimension, focusing on food-environment links and sustainable production, consumption, and diet policies.
Dublin University of Technology in Ireland (formerly Dublin Institute of Technology) offers a Master's degree in Gastronomy and Food Science that focuses on three pillars: history, society, and practice. The two-year part-time program – the first of its kind in Ireland – includes masterclasses, workshops, guest speakers, field trips, and culinary experiences, and includes courses such as global cultural food history, global food system politics, food writing and media, history Irish food, reading historical cookbooks, social approaches to wine and beverage culture, food tourism and consumer culture and branding In the UK, SOAS, University of London has been offering a Master's program in Food Anthropology since 2007. the course offers students the opportunity to study food at different levels, from national to international. The institution is also home to the SOAS Food Studies Centre,
In France, since 2000, at the University of Toulouse, Jean Jaures, ISTHIA, Toulouse School of Tourism, Hospitality and Food Sciences (Institut Supérieur du Tourisme, de l'Hôtellerie et de l'Alimentation) offers a master's program in food social sciences used for Food. This multidisciplinary program includes sociology, anthropology, economics, psychology, history, geography, public health nutrition, and food system organization … This master is affiliated with the research group SANTAL (health and food) CERTOP, a mixed unit of the CNRS where students can pursue a Ph.D. from sociology. It was founded and led for over 15 years by Jean Pierre Poulain, a French sociologist and food anthropologist.
Queen Margaret University in Edinburgh, Scotland, has launched a Master's degree in Gastronomy.[6] This is a unique qualification and the first of its kind in Scotland, allowing students to tackle a wide range of topics related to food, origins, diet, health, and nutrition. The degree is not only about food but also delves into the consideration of food culture in the context of anthropology, environment, sustainability, politics, and communication.
Food & History is a multilingual (French, English, German, Italian, and Spanish) scientific journal that has been published since 2003 as a semi-annual scientific review of the European Institute of Food History and Cultures based in Tours (affiliated with Université François Rabelais).
Even study abroad programs have spawned new interdisciplinary food studies programs, among them Palazzo Rucellai in Florence and The Umbra Institute in Perugia. Gustolab International is another institution offering research internships and courses on sustainable production and consumption, food and media, food waste, advertising, science and nutrition, new technologies, and food history in Italy, Japan, and Vietnam. Also worth mentioning are the University of Gastronomic Sciences based in Pollenzo (near Bra, Cuneo, Italy), the Institut Européen d'Histoire et des Cultures de l'Alimentation (from Tours, France, referenced above), and FOST: Social and Cultural Food Studies of the Vrije Universiteit Brussel (Belgium), providing undergraduate, graduate or postgraduate education.
Numerous publishing houses publish academic and popular books on the cultural significance of food, some of which are Columbia University Press, University Press of Mississippi, the University of Nebraska Press, the University of California Press, University of Illinois Press, MIT Press, Bloomsbury Academic, Rowman & Littlefield, Berg, Earthscan, Routledge, Prospect, and Equinox Publishing.
In America, nearly 50 million people are considered food insecure. This is because they do not have the means to buy healthy food and therefore lead an unhealthy lifestyle. At least 1.4 times as many children who do not have access to food are at risk of developing asthma compared to children who do not have access to food.[7] And older Americans who are food insecure will have limitations in their daily activities. When a household lacks the means (money) to buy adequate food, their health ultimately suffers. The Supplemental Food Assistance Program (SNAP, formerly known as the Food Stamp Program) was introduced to help families in need get the nutrition they need to lead a healthy lifestyle. There are three points that qualify a household for SNAP.[7] One is that their gross monthly income must be 130% of the federal poverty level. The second point they must meet is being below poverty. Finally, they must have assets below $2,000, except for households with at least one senior citizen, and households with at least one disabled person may have more assets. Numerous studies have shown that SNAP is effective in reducing poverty.
A major part of this research was to investigate children's food insecurity, the effects of which had a huge impact on child outcomes. Due to food insecurity, there is also a risk of possible birth defects "5 anemia, 6.7 lower nutrient intake, 8 cognitive problems, 9 and aggression, and anxiety." In contrast to children in food insecure households, "children from food insecure households were 2.0-3.0 times more likely to develop anemia, 6.7 2.0 times more likely to likely to be in good or poor health, 8 and 1.4 to 2.6 times more likely to develop asthma, depending on the age of the child."
For non-senior adults, there has been less research on the impact of food insecurity "however, some studies in this limited set have shown that food insecurity is associated with reduced nutrient intake; 20-25 increased rates of mental health problems and depression,10,26-30 diabetes, 31, 32 hypertension, 33 and hyperlipidemia; 32 worse results of medical examinations; 33 poor or good health; 23, 34 and poor sleep scores 35". Mothers who feel food insecure are twice as likely to report mental health issues as well as oral health issues
"The Food Section – Food News, Recipes, and More". Thefoodsection.com. Retrieved 23 October 2018.
^ "Foodscape Mapping". Ediblegeography.com. Retrieved 23 October 2018.
^ Weissman, Evan; Gantner, Leigh; Narine, Lutchmie (2012). "Building a Food Studies Program: On the Ground Reflections from Syracuse University". Journal of Agriculture, Food Systems, and Community Development: 79–89. doi:10.5304/jafscd.2012.023.010.
^ "M.A. Food Studies | Graduate School – American University of Rome". graduate.aur.edu. Retrieved 2017-10-31.
^ "Gastronomy and Food Studies". Dit. ie. Retrieved 2017-10-31.
^ "MSc Gastronomy". qmu.ac.uk. Musselburgh, Scotland, UK: Queen Margaret University. Archived from the original on 2016-01-17. Retrieved 2016-02-09.
^ Jump up to:a b c d e f g Gundersen, Craig; Ziliak, James P. (November 2015). "Food Insecurity And Health Outcomes". Health Affairs. 34 (11): 1830–1839. doi:10.1377/hlthaff.2015.0645. PMID 26526240. ProQuest 1731536048