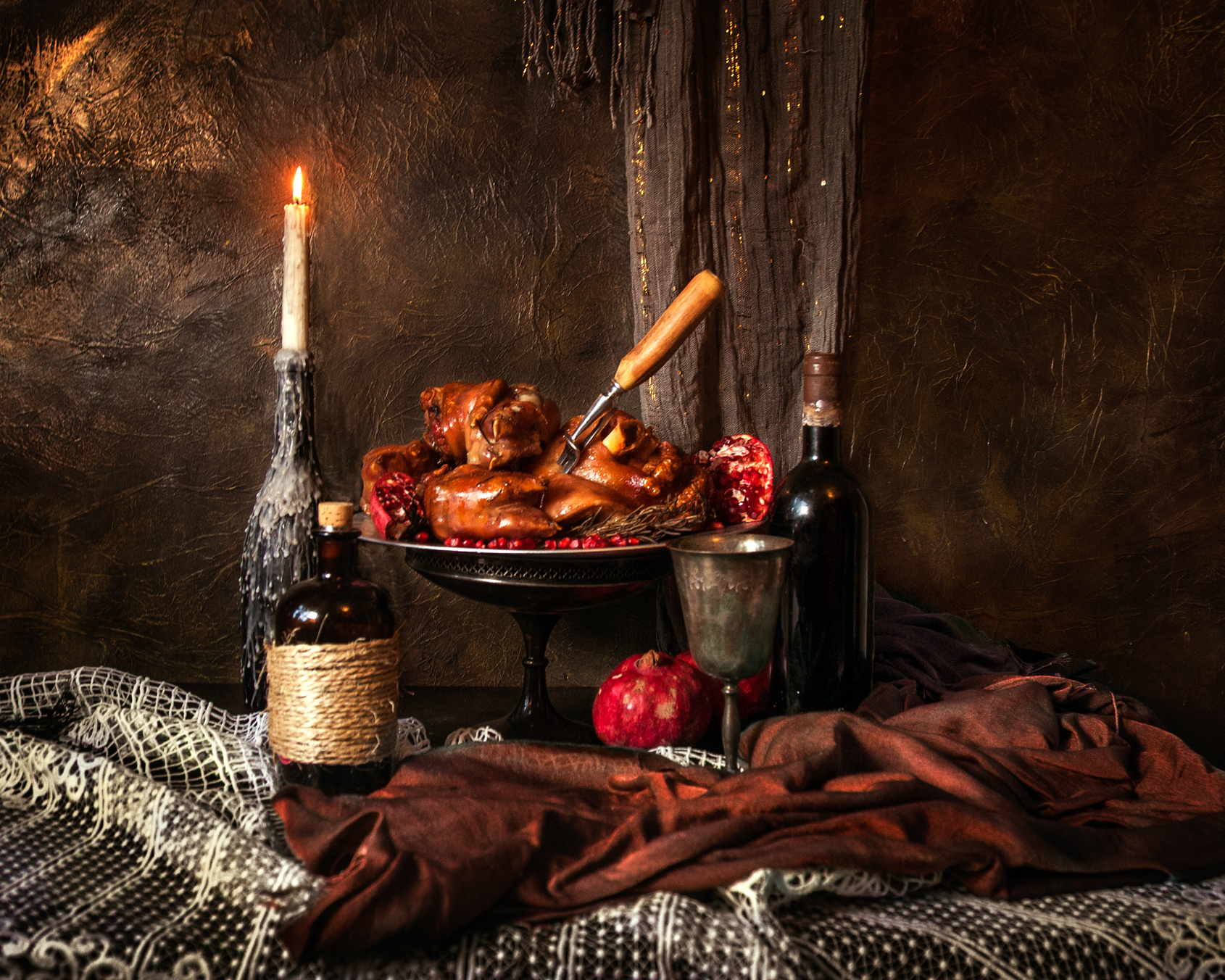 25 Nov

ARD606-FOUR ELEMENTS-TRANSFORMATIONS-FIRE

The element of Fire is the most powerful of the elements, its energy gives warmth and turns a dead body into a warm, aromatic meal.
With its help, all other elements change their state of aggregation.
He turns water into the air and deprives the Earth of Water.
Perfect knuckle:
uncured pork on the bone (large knuckle)
Marinate:
1 carrot
1 parsley root
1 head of garlic
1 onion
4 bay leaves
6 grains of allspice
8 cloves
20 black peppercorns
salt: 4 spoons for brine, 2 spoons for cooking
Pour 1.5 liters of water into a large container. Add chopped vegetables, spices, and herbs, 4 tablespoons of salt. Dip the pork knuckles and meat in the marinade. Leave for 48 hours in the refrigerator.
After 48 hours, put the meat into a pot, pour fresh water, add the same vegetables and spices, add 2 teaspoons of salt. Cook for about 120 minutes over low heat. After cooking, put the meat in an ovenproof dish. Brush with "stain" of mustard and honey. Bake at 160 degrees Celsius for about 120 minutes.