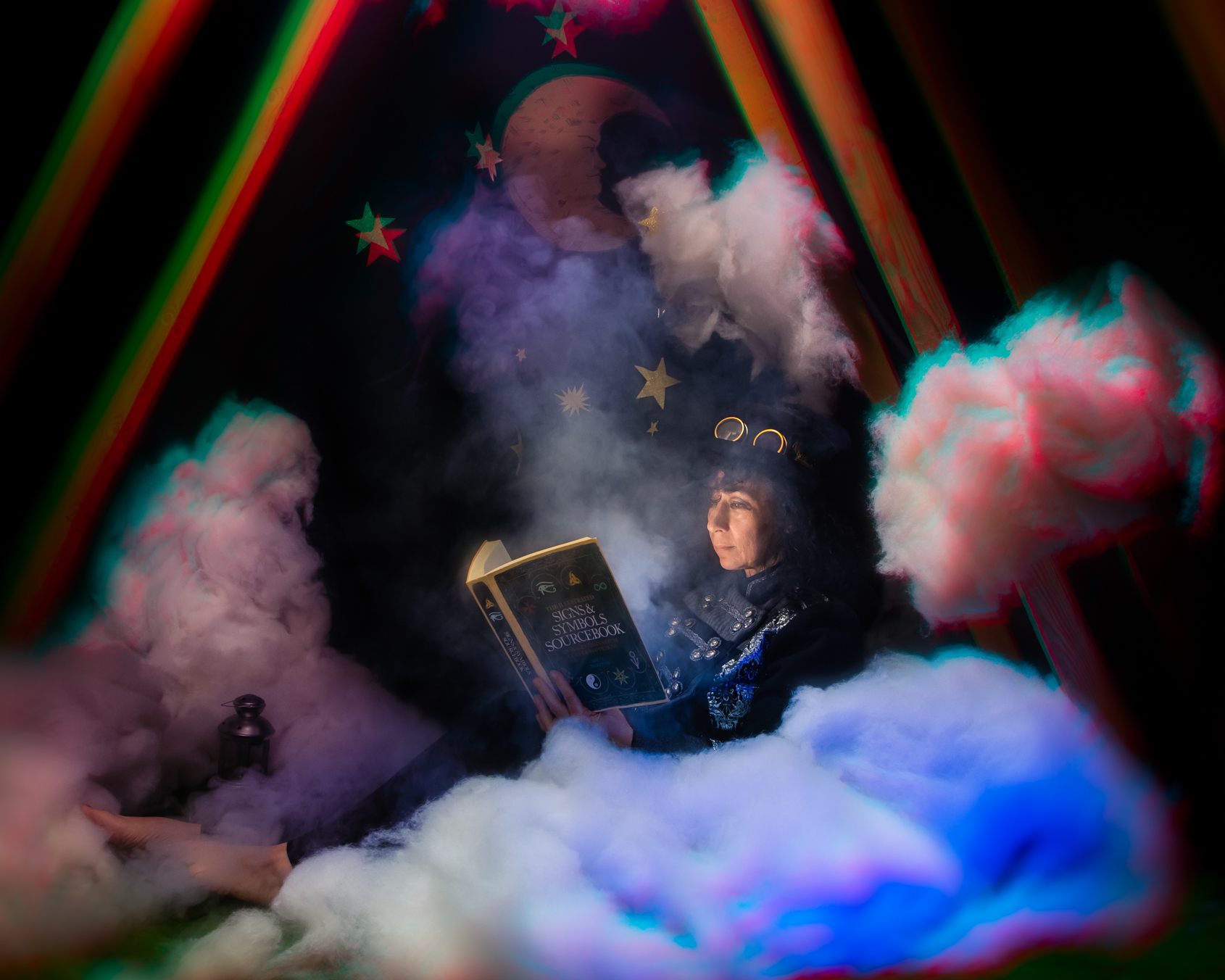 20 Oct

unpredictability and control Ideas – ARD 514

The first task in ARD 514- "Creative Lens-based Media" is to create a work that combines unpredictability and control in one work. done which is controlled/influenced by your diagonal strategy card.

The strategy card drawn to me reads: Look at the order in which you do things.

My work on the alter ego project from last semester will be the starting point for this task. My alter ego is a creator. It creates my whole world. I am the creator of my world. I let in this world only what I want it to be there I am a creator, but a wise and enlightened creator.
Unpredictability and Control
The new task will be a continuation of the project, a journey through my imagination and ideas for creating different worlds from my childhood. The background (hand-painted) and the props used to create the entire set are to show the simplicity of children's games.
Use of smoke is part of the unpredictability of this work (along with my dog who decided to join me during the shoot).
It will be necessary to create the right atmosphere for the photo.
The light is the control part – I will be 100% setting up the lights and controlling the final look.
I will use the Orton`s effect again to edit these portraits, which perfectly introduces the atmosphere of dreams and unreality.
the idea for a short documentary about how bread is made results from my inner conviction that creating food for myself and loved ones is a simple and elementary, alchemical need of every person. This should be remembered to people in every possible way and at every opportunity.