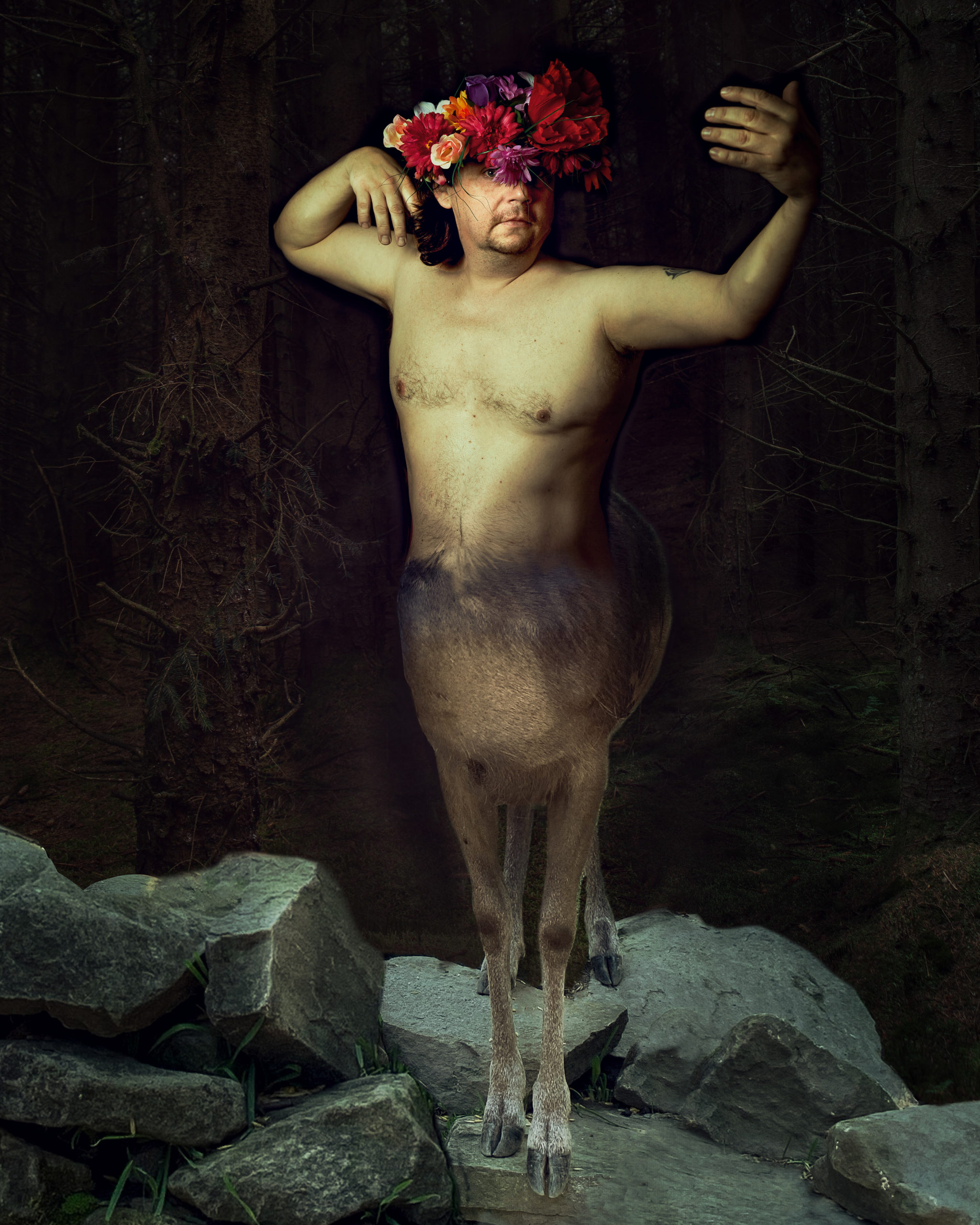 02 Nov

ARD514 old/found photos task

We were asked to copy 2 sections of our own photographs and create something new/refreshed from them.
I went through the archives on my computer a portrait of my husband I took over summer and a photo from a trip to Polish Zoo where you can feed the deers.

I also used a texture that I created with watercolours on paper and scanned it in.
After choosing the images I created a file in photoshop and pasted the section of the images into the document
When I set the images up in PS I created a layermask and masked out all I did not needed in the image and changed the background colour to black so it blends better with the image.
when everything was cleaned up I copied the rocks from the original deer image, and created a bottom for the deer to stand on.
After cloning away anything that I didnt want in the image I added a backdrop layer, and started playing with the adjustment layers for the colouring of the image as well as some doging and burning technique was applied. I finished the work in photoshop by applying the final texture. When I came back to it on the next day I added a forest photo I took in 2018 on a very low opacity with a layer mask on top so it only applied to the background
I exported the image into lightroom where I added the final steps of adding some definition to shadows and applying few radial filters,
And this is the final image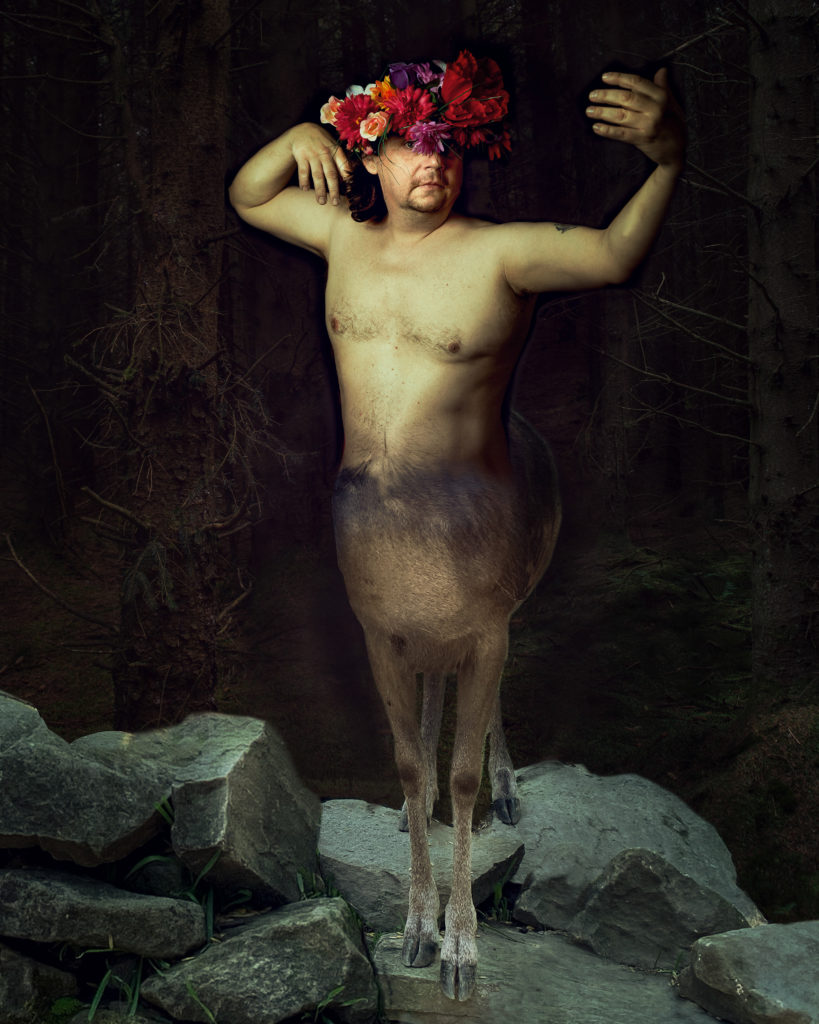 Final thoughts:
I could probably cut the deer better. It was fun little task and it made me look at the images I already have in a new light.
Tools used:
Photoshop
Lightroom
Wacom intuos tablet
canon 5dmk ii and iphone xr