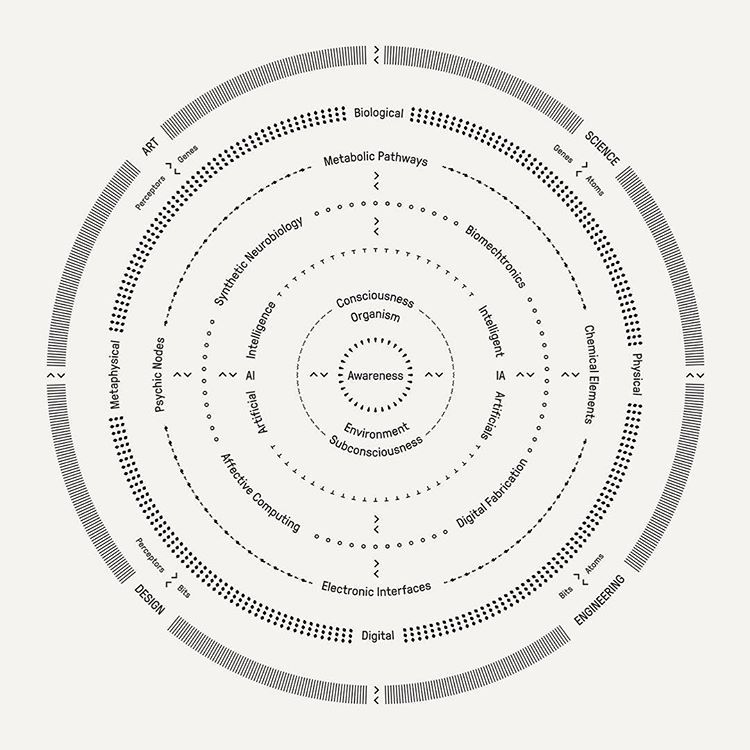 04 Jan

ARD-549 Where is the art of the future heading? NERI OXMAN

The question posed to us in the first lesson of module 549 where we believe art school teaching is going led me to reflect on quantum physics, the collective consciousness of time and space.
The question posed to us in the first lesson of module ARD549 was to make us think where believe art school teaching is going. It led me to reflect on quantum physics, the collective consciousness of time and space.
Throughout history, there have been many fascinating people who with their minds and ideas amazed their contemporaries. These famous people such as Leonardo da Vinci, Julius Verne or the most spectacular Nicola Tesla have gone down in history as people who were ahead of their time. They were hailed as geniuses, visionaries ahead of their time. I believe they drew their knowledge from some wonderful, freely available source, some collective cosmic consciousness, some universe that we all have within reach, but most of us just can't see the door handle.
Another great wizard and visionary of the future is Neri Oxman.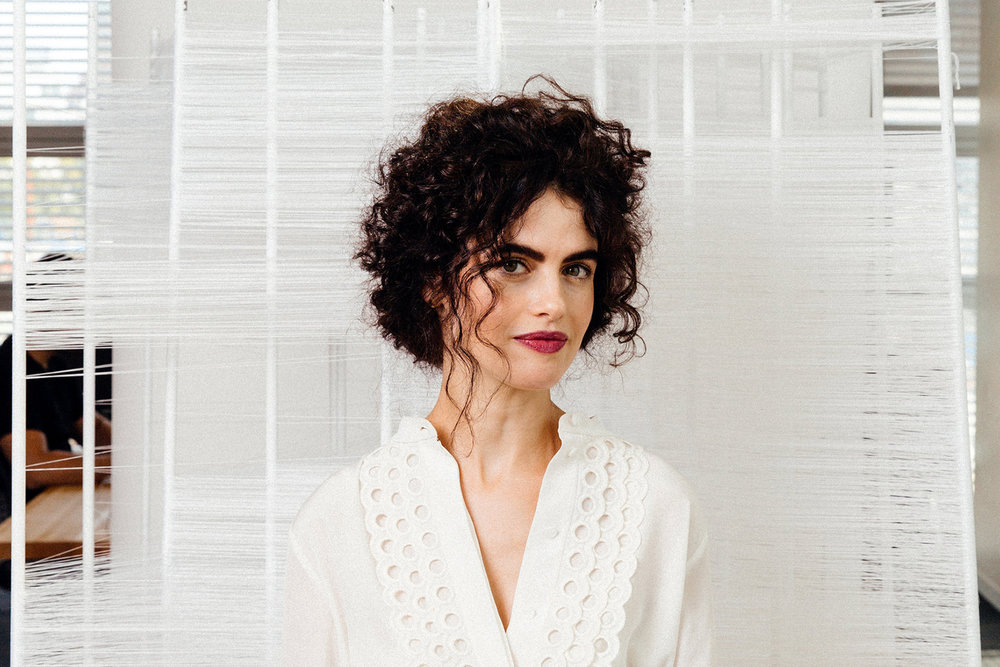 Neri Oxman (born February 6, 1976) is an American-Israeli designer, architect, designer, environmentalist, visionary and professor at the MIT Media Lab in Cambridge, where she heads the Mediated Matter research group. He creates at the meeting point of four fields: computational design, 3D printing, materials engineering, and synthetic biology. It is known for art and architecture, where it combines technology with biology, design with ecology, nature and culture.
Her work embodies environmental design and digital morphogenesis. Objects created by Neri and her team are placed in their natural context, which is reflected in their shapes and properties. Oxman is the creator of the term "material ecology". It means using materials that not only imitate nature but work directly with them. They are designing objects that reflect the systems, structures, and aesthetics of nature through in-depth studies of natural phenomena and behaviour. "Material ecology" is a new philosophy of designing the world around us.
Her character, her philosophy, and her work are shown in detail in a nearly an hour-long Netflix-produced documentary called "Abstract." In this film, Neri Oxman is surrounded by her superiors, colleagues, family, and friends, as well as famous scientists, recognized architects and artists who sing praises about this remarkable human.
One of the main dreams of Neri Oxman is our duties towards Mother Nature. As she says, she wants to naturalize everything that surrounds us. Since we are part of nature, we have a duty to live in full symbiosis with her.
She is the author of the clock, which clearly and simply shows the answer to the question asked in the first class.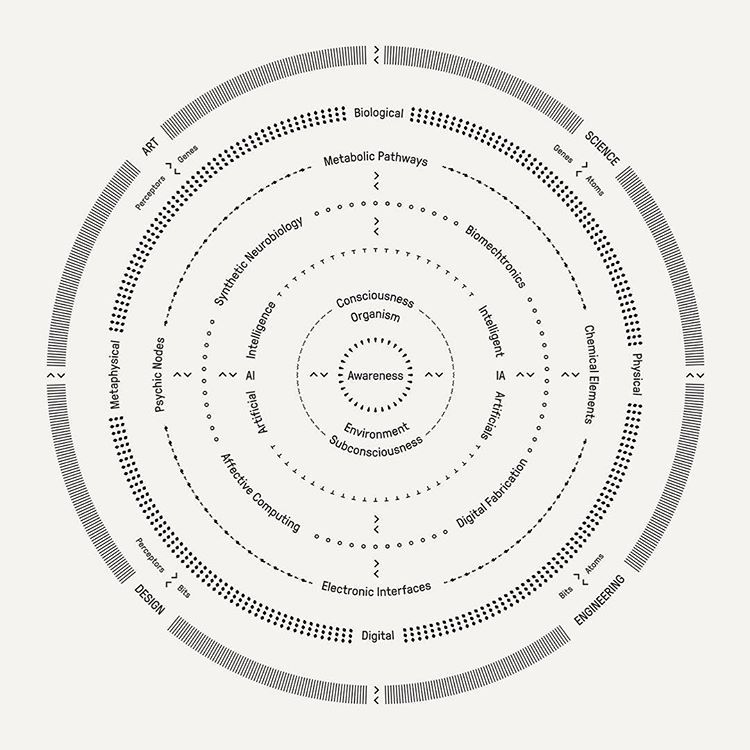 his clock will constantly move the creator from one field to another.
The output from one part becomes the starting point for the next.
Science turns information into knowledge. He focuses on research.
Engineering turns knowledge into inventions.
The design transforms inventions into cultural behaviour and context and serves communication.
Art, on the other hand, focuses on cultural behaviour and challenges our way of seeing the world.
This proves that there is some creative flow of information in all these areas.
A beautiful metaphor that Neri Oxman used to illustrate this idea is the fairy tale of Cinderella: when it strikes midnight on the Neri's clock, this is the moment when Einstein meets Picasso. The moment when art meets science. Changes in perception then occur. Changes in how we collect data. However, this only happens when we believe in magic. Only when you can stop disbelief
Neri Oxman focuses all his creative energy and the energy of the people he manages on technologies closely related to the natural environment.
Their projects appear in both science and art magazines. They also appear at exhibitions at the Museums of Contemporary Art.
Oxman describes his work as an effort to "move from consuming nature as a geological resource to editing it as a biological resource." This leads to the use of biological shapes and textures on many scales to inspire and incorporate living elements into manufacturing processes, such as glowing bacteria in the Mushtari project,

Silk Pavilion explores the relationship between digital and biological product manufacturing and architectural scales. The basic structure was made up of 26 polygonal panels made of silk threads arranged by a CNC machine (numerically controlled computer). Inspired by the silkworm's ability to generate a 3D cocoon from a single multi-property silk thread (1 km long), the overall pavilion geometry was created using an algorithm that assigns a single continuous thread between patches, providing varying degrees of density. The overall density variation was influenced by the silkworm itself, which was used as a biological printer in the formation of the secondary structure. A swarm of 6,500 silkworms was placed on the lower edge of the scaffold, swirling flat, nonwoven silk patches that locally reinforced the gaps between the CNC-deposited silk fibres. After pupation, the silkworms were removed. The resulting moths can produce 1.5 million eggs with the potential to build up to 250 additional pavilions. Under the influence of spatial and environmental conditions, including geometric density, as well as the variability of natural light and heat, silkworms migrate to darker and denser areas. The desired lighting effects informed about changes in the organization of the material on the entire surface of the structure. A seasonal pattern of the sun's trajectory, mapping the sun's trajectories in space, defined the position, size, and density of the openings in the structure to block rays of natural light entering the pavilion from the south and east facades. The central oculus is on the eastern elevation and can be used as a sundial. Parallel basic research has investigated the use of silkworms as units that can 'calculate' the organization of a fabric based on external performance criteria. In particular, we investigated the formation of nonwoven fibrous structures generated by silkworms as a computational scheme for determining the shape and material optimization of fibre-based surface structures.
Research and design conducted by Mediated Matter Research Group at MIT Media Lab in cooperation with prof. Fiorenzo Omenetto (TUFTS University) and Dr James Weaver (WYSS Institute, Harvard University). (material from Neri's blog-https://materialecology.blogspot.com)
The designer believes that science, engineering, design and art should be more intertwined – the achievements of each of these disciplines should serve the rest.
Oxman writes about the world and the environment as organisms that change regularly and respond to use, full of colour gradients and physical properties, no sharp boundaries. She proposed developing a material ecology from "holistic gradients and multi-functional products" – as opposed to assembly lines and "a world made of parts". On the interplay between design and manufacturing methods, she said: "The assumption that parts are made of single materials and perform specific functions is deeply ingrained in design .. and enforced by the way industrial supply chains operate."

Neri Oxman gave presentations on digital and interdisciplinary design and going beyond mass-produced design elements. These included a presentation on form generation and environmental design, and a popular TED lecture on design at the interface between technology and biology'. In her 2016 speech at the American Institute of Architects conference, she advocated "a deeper role for architecture in society" through collaboration with science and engineering.
An interview with Neri Oxman, in which he explains in detail the essence of his projects.
Neri is an example of a creator, a visionary who goes far into the future. There are huge funds behind her and her team to search for such innovative solutions.
How to find a place for yourself in such a process so as not to stand aside?
Bibliography: