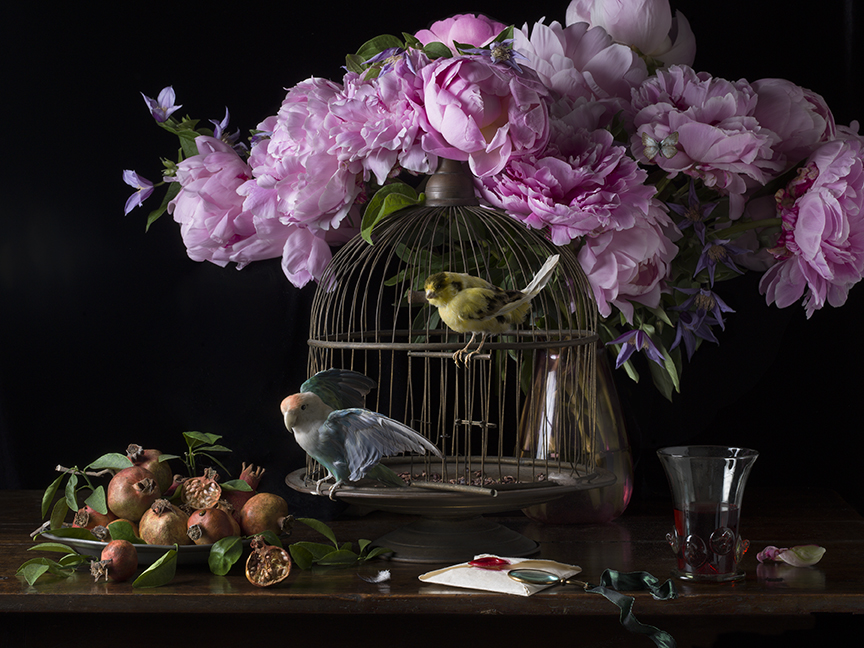 11 Feb

ARD 517-contemporary inspirations-PAULETTE TAVORMINA

Paulette Tavormina (born 1949 in Rockville Centre, New York) is an American fine-art photographer who lives and works in New York City. Tavormina is best known for her series, Natura Morta, which features photographic imagery inspired by 17th century Dutch, Spanish and Italian Old Master still-life painters.

Tavormina's interest in photography arose from a request from a New York public relations agency in the 1980s to photograph a visiting star, and then took an introductory course at the International Center of Photography in New York. After moving to Santa Fe, New Mexico, She took classes in black and white photography and darkroom technique and became a commercial photographer specializing in historic Indian pottery and Navajo jewelry. She has also worked as a food stylist, collaborating on six cookbooks, including The Coyote Café Cookbook and The Red Sage Cookbook. She adapted her food styling expertise to become a prop and food specialist in Hollywood movies, including The Astronaut's Wife, where part of her job was to create exquisite cooking scenes. During her stay in Santa Fe, Tavormina became fascinated with the work of Sarah McCarty, a Santa Fe still life painter, and got acquainted with the work of 17th century still life painters, Giovanna Garzoni and Maria Sibylla Merian.

Early in her career, Tavormina spent six years working at Sotheby's auction house in New York, surrounded by works of art. Returning to New York in the mid-2000s, after learning Italian and finding her ancestors in Sicily, Tavormina rejoined Sotheby's, photographing works of art for their auction catalogs. Tavormina began to experiment and create photographic images reminiscent of the still lifes of 17th century Dutch, Italian and Spanish painters, including Francesco de Zurbarán, Giovanna Garzoni, Maria Sibylla Merian, and Willem Claesz Heda. By 2009, Tavormina had developed the lighting and composition styles that form the basis of her Natura Morta series, and the work was first shown to the public in 2009 at Sotheby's. Her first gallery exhibition was the group exhibition Still Seen [8] at the Robert Klein Gallery in Boston in fall 2009. Since then, Tavormina's works have been part of many individual and collective exhibitions. In addition to his artistic photography, Tavormina photographs images for cookbooks such as The 1802 Beekman Heirloom Cookbook and The 1802 Beekman Heirloom Dessert Cookbook, and other commercial publications such as Sotheby's at Auction, Martha Stewart Weddings, The New York Times, and National Geographic magazine.