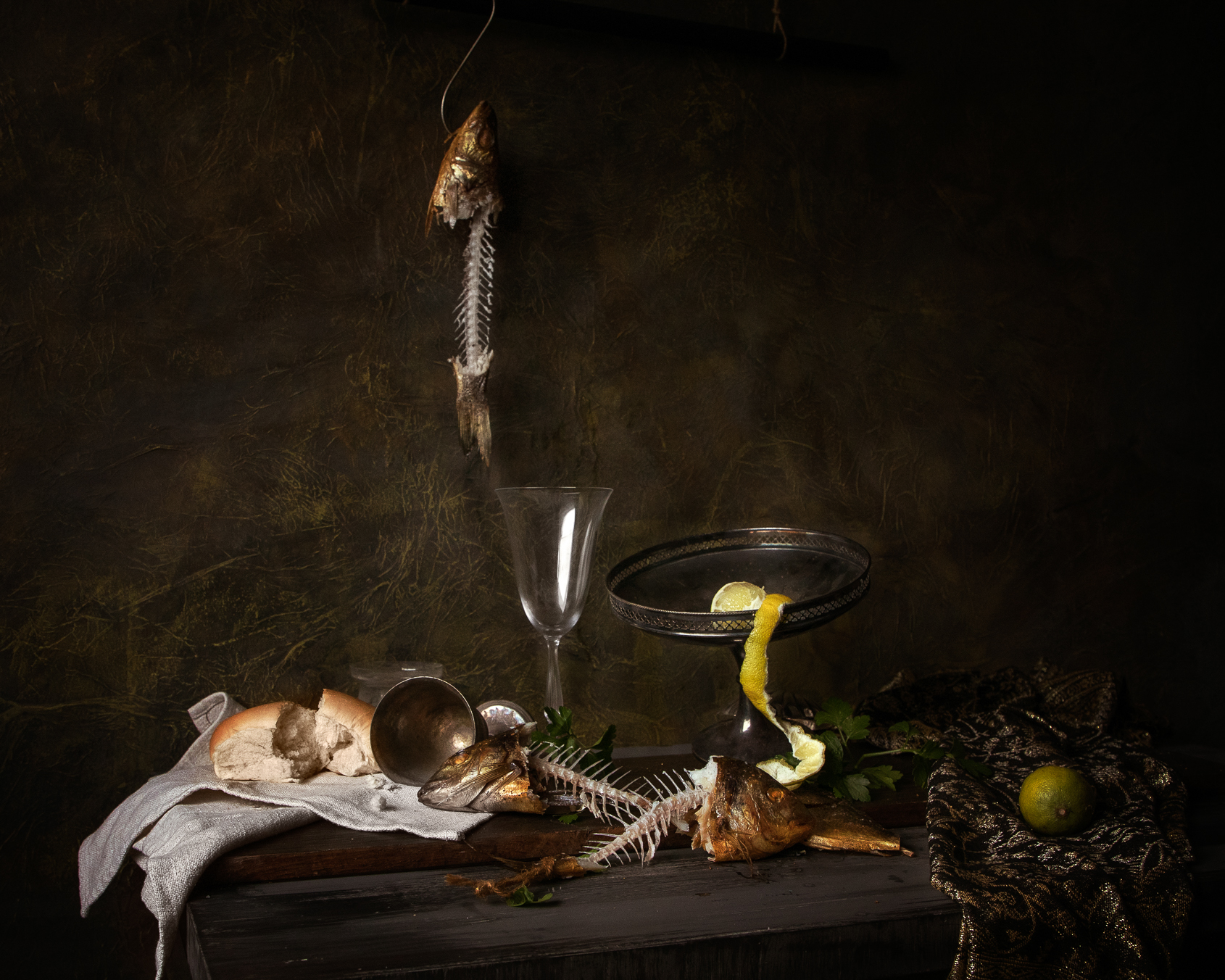 08 Mar

ARD 517 First of the series.

Inspired by my fish images, and because I hate wasting food. I have smoked and prepared the fishes for consuming. I decided to close the circle on the fish story. and show all stages of it.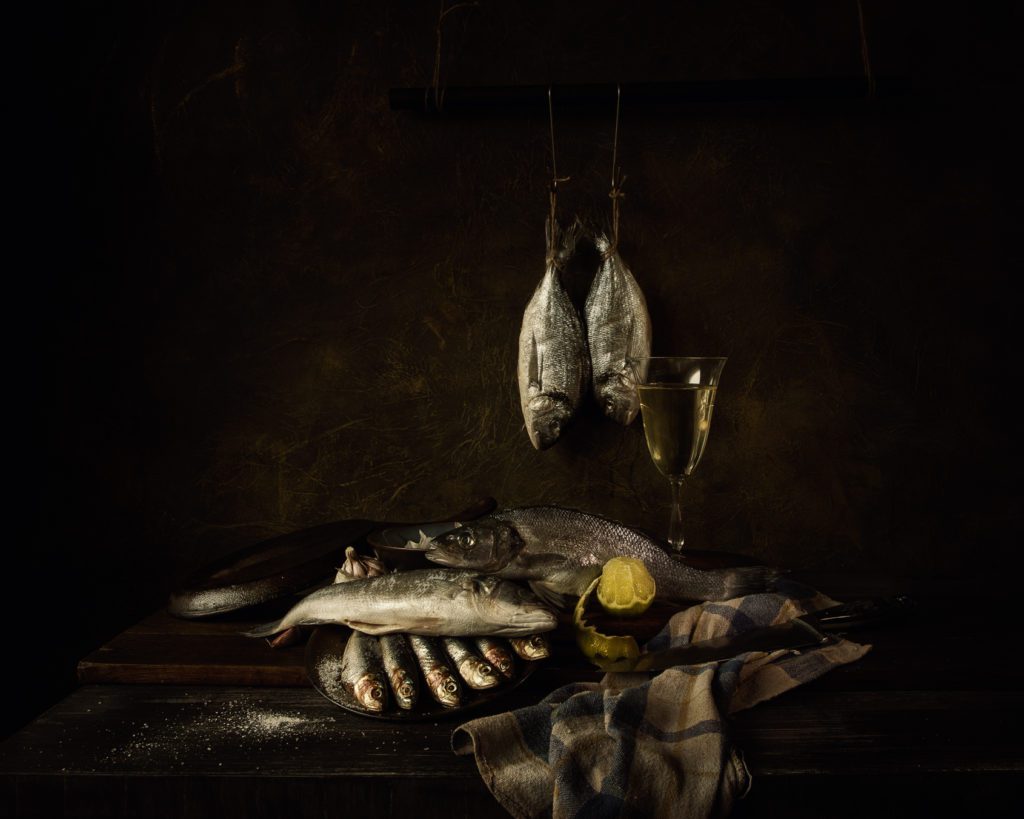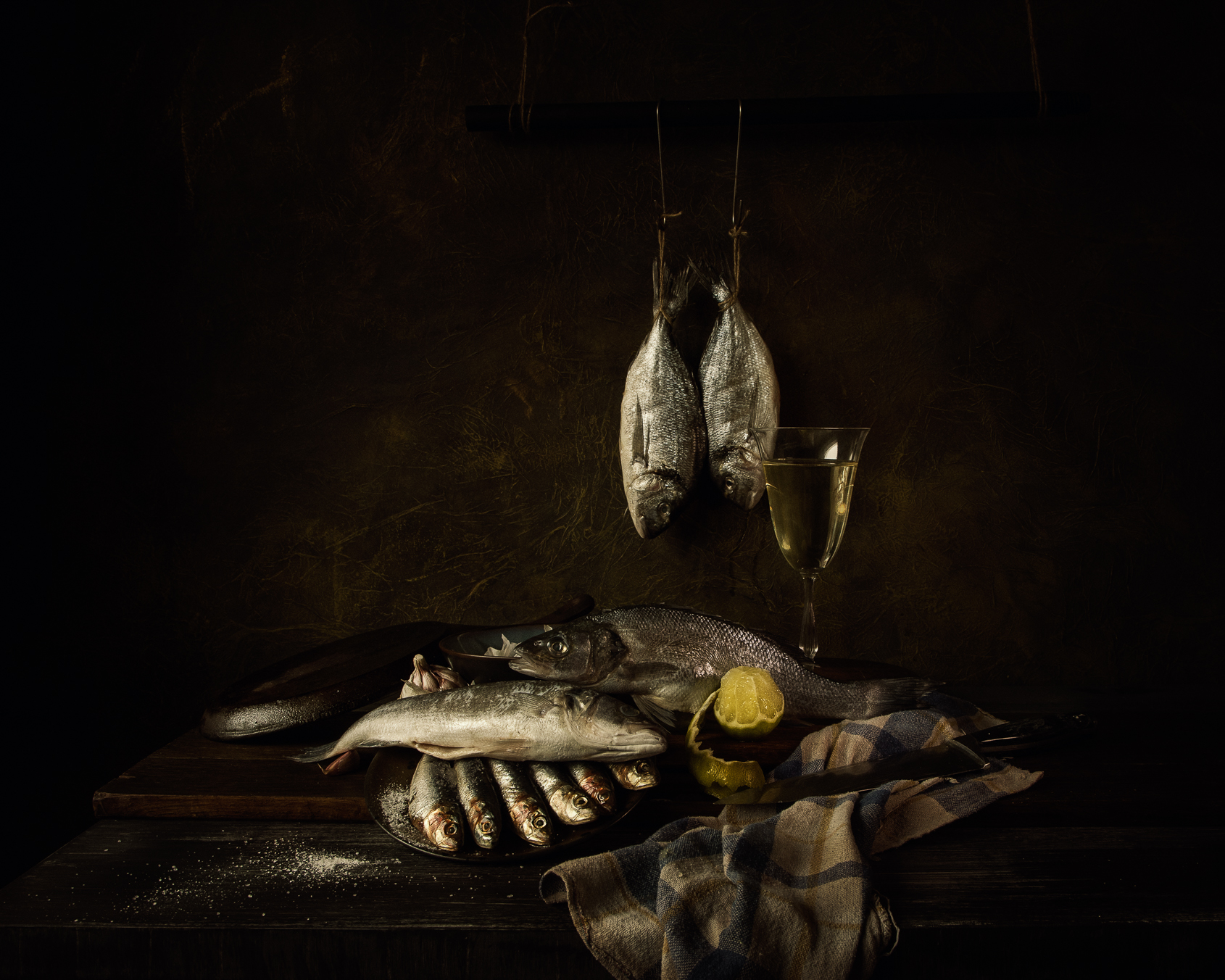 The freshly smoked fish is beautiful and delicious. Smoking in birch smoke almost magically turns their structure from cold, wet silver into hot gold. Looking at the photo of these fish taken out of the smokehouse, we should smell the appetizing hot meat sprinkled with lemon, and the fingers should feel the collagen stickiness of the skin.