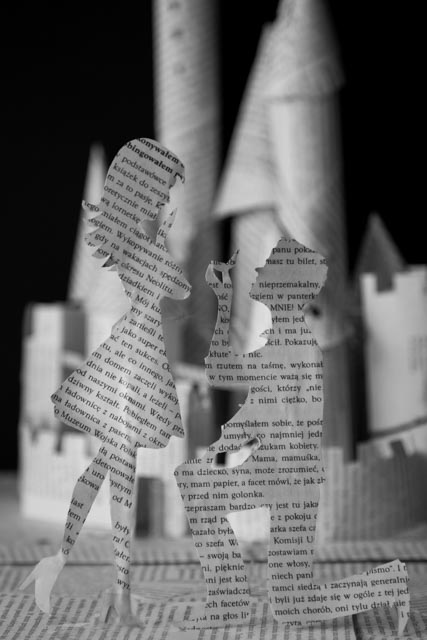 19 Dec

Ard 435 Final work
We had to pick an object that can fit into a 5cm box. I have chosen a ring. Ring that symbolises emotions, feeling, power and so many more things,
Through the research I discovered that the ring can be a symbol of power, gratitude, accomplishment, being part of a bigger organisation, or love. Not only fimls, books and magazines tell us that, but also history and art history.
But how do I show a ring without showing a ring?
I started with photographing the object. just clean aesthetic commercial photographs of a simple ring. But that wanst it. I went back to my mind map and to the first part of the brief where we had to show it using different materials. And I started again, a fairytale, beautiful engagement… a show… and that`s how I thought about it. creating an engagement scene, universal in most modern cultures, cutting it out from an old fairy tale book, and creating a sort of paper diorama about every little girls dream: a prince for a husband and a castle. I have also created the scene just with the cut out couple to make it even more minimalistic.