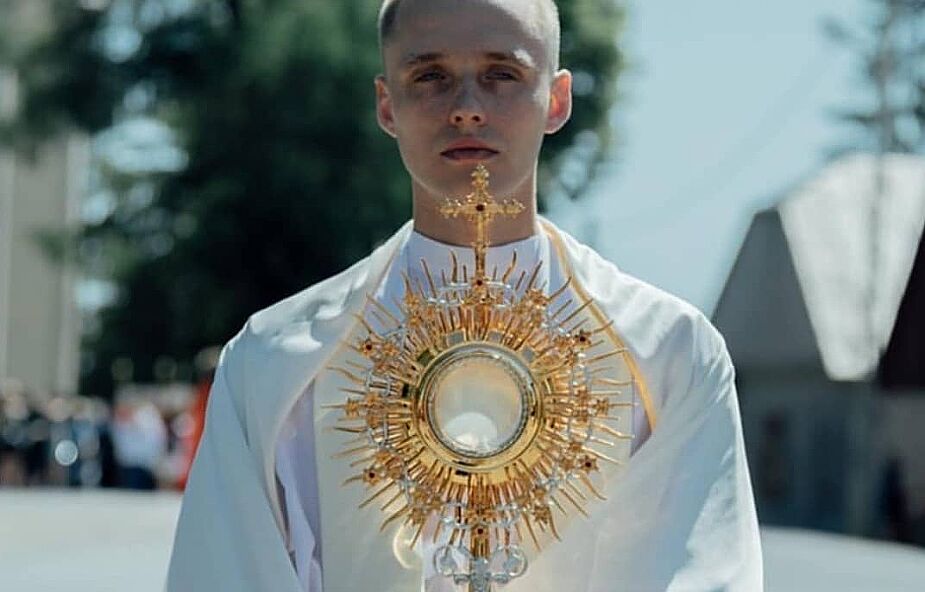 07 Feb

Corpus Christi, Jan Komasa ARD-415

" Corpus Christi "- Polish film nominated for an Oscar 2020. -Recomended by BFI

Corpus Christi was nominated for Best International Film at the 92nd Academy Awards. The film also won ten awards at the Gdynia Film Festival, including Best Director, Best Script, Journalists' Award, and Audience Award. It won the Silver Star and Best Actor Award for Bartosz Bielenia at the El Gouna Film Festival and a Special Mention at the Reykjavik International Film Festival. At Luxembourg's CinEast, the film won the Special Jury Prize and the Critics' Prize. Bartosz Bielenia also won the award for Best Actor at the Chicago International Film Festival and Stockholm International Film Festival. He also won the Shooting Stars Award for the most promising up-and-coming European actor.
what I think about this movie
Inspired by real events. Daniel experiences a spiritual awakening while serving a juvenile prison for second-degree murder, but his criminal background prevents him from becoming a priest after being released. After leaving the juvenile center, he pretends to be a priest and begins to perform sacramental service in a small parish. His methods are controversial. The situation becomes more complicated when his former colleague from a juvenile reformatory arrives in town and when the daughter of the parish housekeeper increasingly questions Daniel's spirituality.
Daniel is a boy in a way spiritual, unpredictable, different. He would like to become a priest, but because he is under a sentence, there is no such possibility in canon law. As a result of an accident, he plays the role of a priest. In the Polish province, he quickly becomes a charismatic priest. He is also a flesh and blood man. Like Jude Law in "Young Pope," Sorrentino does not give up his life, his weaknesses, drives, and style. Daniel remains Daniel, only now he is more himself. Bartosz Bielenia is the absolute discovery of this decade. For several years, he has been considered one of the most interesting actors of the young Polish generation.
Pre-Raphaelite features, a kind of androgyny, strength, and softness. As Daniel is God's Body, he has it all. And that's why it's so fascinating. It's hard to tear yourself away from that face in which so much has been written. Scream, neuralgia, cigarette smoke, joint, and neospasmin. A charismatic priest shouting at parishioners, releasing goodness in them, looking for meaning.
Of course, you can get angry that in the realistic movie Komasa a false priest works in the parish, but no one controls him, and the current priest almost as if by touch of a magic wand goes out to give way to the young field, it is not known where the color in the backpack from the juvenile reformatory, why no one is looking for him from the place of work to which he was supposed to come. I cling to it, but I want to defend myself. I have the impression that this superbly directed and narrated movie defies cause and effect expectations. She is very sad, though sometimes also funny, a fairy tale with a moral. After watching "Corpus Christi" we remain with many questions. What does the attitude pattern mean? How to be yourself? Daniel, an angel, and a hooligan drew strength from a copy, from a quote. what he saw, heard, assimilated. This is another important question of this film, probably defining a collective attitude. What does the original mean and does it exist? Or maybe it is just that everything that is valuable results from the matrix from which we bounce. just be able to listen, see a little more than yourself.