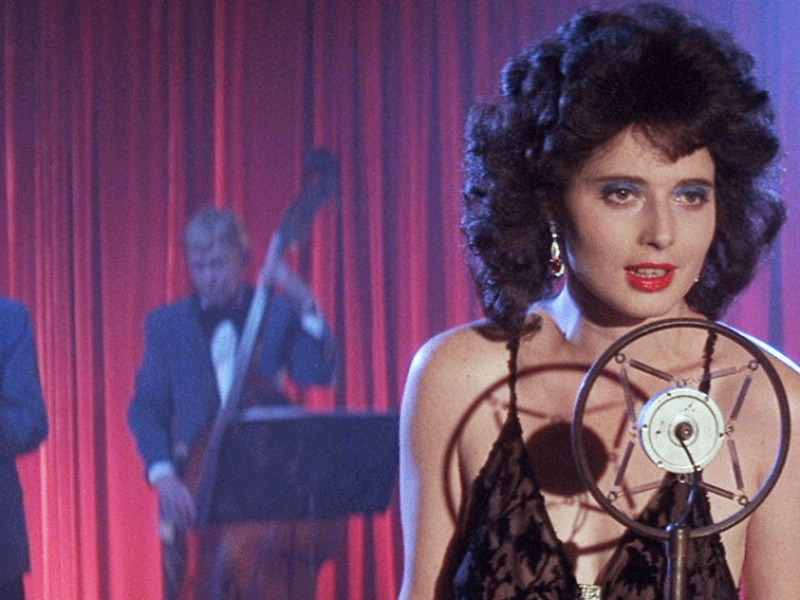 07 Mar

"BLUE VELVET" DAVID LYNCH, A MASTER OF CREATING AN ATHMOSPHERE- don't believe anything you see

Jeffrey Beaumont (Kyle MacLachlan) is a decent student from a decent, provincial American town. A bit naive, he meets equally decent and naive Sandy (Laura Dern), with whom he begins to meet. One day he finds a cut off a human ear in the grass. Intrigued, he begins a private investigation that leads him to a world he didn't even suspect existed. He meets the intriguing and attractive singer Dorothy Vallens (Isabella Rossellini) who performs in nightclubs. Soon, Jeffrey discovers her perverse relationship with gangster Frank Booth (Dennis Hopper) …
Peering under the lining of a beautiful picture of cute provincial towns, Lynch revealed the bad emotions swirling there – the world of vice, blackmail and crime. At first glance, disgusting, but also perversely fascinating. Jeffrey, like Sandy, who tells everything, is shocked by his discoveries but also excited. He is afraid of this unknown and threatening world, but his unspecified desire pulls him to keep coming back to him and penetrate … And in the background the great music of Angela Badalamenti.
Breaking down the myth of the small-town refuge of bourgeois order and American Dream Lynch warns: do not believe anything you see. The whole world is a great theatre and pretend. He proves that even peeking behind the curtain and under the lining will do nothing, it will only heighten the secret. Because the world according to Lynch is really unknowable and extremely intriguing.